Our Mission
Investor Economics empowers the wealth management community to prosper and grow by providing unique information and business intelligence.
Our History
1992
Investor Economics is born
Founding members: Earl Bederman, Goshka Folda, Ray Liu.
1993
A star emerges
The inaugural Household Balance Sheet Report was published. It remains our flagship research product to the present day.
1995
Subscription-based research gets underway
Investor Economics initiates coverage of the Canadian investment funds business, launching the monthly Investor Economics Insight.
2000
Moving up the value chain
Distribution comes into focus with the launch of The Retail Brokerage Report.
2003
A fee-based wave brings new opportunity
The Fee-based Report is launched to provide insights into businesses growing out of their transaction-based roots.
2006
Getting closer to our clients
Investor Economics expands, deepening our consulting expertise and resources.
2008
What goes down, must come up
Following the global financial crisis, we helped our clients emerge both stronger and better-equipped to handle the new economic realities of a marketplace in flux.
2010
The plot thickens
The research shelf expands to include specific coverage of ETFs and deposit products.
2013
A new chapter begins
Investor Economics joins the Strategic Insight family after being acquired by Asset International.
2014
Getting closer to the retail investor
Market research experts Corporate Insights join forces with Investor Economics to help clients better determine what drives their share of wallet.
2015
Changing with the times
Research coverage expands to include focused reports on Retirement and Fintech.
2016
A new look
Investor Economics, along with other SI business units, are rebranded as Strategic Insight.
2017
Global expertise on the rise
SI Research is formed, with coverage spanning Canada, the U.S., Europe and Australia.
ISS Market Intelligence
Investor Economics is a part of ISS Market Intelligence (a division of Institutional Shareholder Services) which provides critical data, insight, and solutions to global asset managers, insurance companies and distributors.
Through a combination of proprietary integrated datasets, in-depth global research and trusted executive engagement, ISS MI delivers solutions that drive strategy and data-driven decision making across a wide range of financial products. Our extensive set of global research and analytic services deliver insight and value to clients across the world, in Canada, the U.S., Europe and Australia.
Our Team
Goshka Folda
President and CEO, Investor Economics
Global Head of Research, ISS MI
Carlos Cardone
Senior Managing Director
Guy Armstrong
Senior Consultant and Managing Director
Keith Sjögren
Senior Consultant and Managing Director, Consulting Services
Mary Taylor
Head, Customer Insights and Corporate Development
Pam Byroe
Director, Operations and Client Engagement
Christopher Davis
Head, U.S. Investment Fund Research
Alastair Wainwright
Associate Vice President, Research
Jas Aulakh
Director, Key Accounts
Lazo Christopulos
Senior Product Manager, SIMFUND
Alan Ewing
Client Relations
Chris Bateman
Associate Vice President, Customer Insights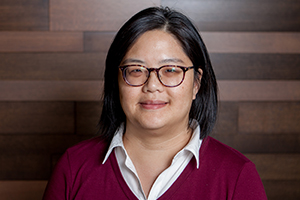 Amy Cheung
Associate Vice President, Customer Insights
Mariela Cayaffa
Senior Associate Client Success
Kevin Spraggs
Vice President
Jonid Lesko
Associate Consultant
Ana Chumak
Analyst
Alex Holmes
Analyst
Albert Lau
Database Developer
Barbara Baszak
Corporate Services
Carol DeWolf
Design and Production Coordinator